Corporate Leather Services
Leather in the executive suite, boardrooms and reception area's add a full measure of good taste and solidity to your corporate image.Minor damages and stains from regular use detract from that image.Most executives don't want a damaged piece in their office.Leather lasts a long time, and it gathers a lot of wear & tear that becomes unsightly but are easily restored to their original beauty with little downtime.
What can The Leather Solution offer your Company?
Quality Performance
As a Facility Manager you know the value of fine leather furnishings. It is a investment in long wearing comfort and durability as well as a image of quality & performance that mirrors the corporations ideals.
Our "Total Leather Care" program is designed to repair, clean, condition and protect the leather from the the wear and tear of daily use. Our program adds years of quality performance and a "like new " appearance well beyond the normal replacement criteria.
Each leather office environment is examined and a Total Leather Care proposal is offered with recommended service, costs and time frames required to return your leather to a "like New"condition that will maximize the beauty and performance of the leather at a fraction of replacement or upholstery costs and with little to no downtime.
Older well used units can be refurbished in most cases to a like new condition immediatly doubling its useful life cycle.
We are leather furniture specialists. We know how to care for and restore leather furniture. We are available for consulting at any time. Contact our nearest service center or contact Our home office
@ 888-GO HIDEY. We may be able to arrange services outside our normal service areas.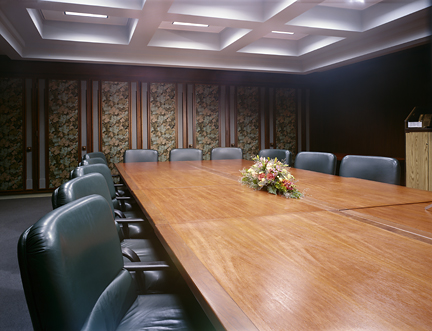 Testimonials
A job well done at "our" Yacht Club and I thank you. B.B Publisher NY
I just had to let you know the client was very happy with the job. Thanks a lot. will be in touch.E.E. Project coordinator NY
I thought I would send a note to thank you. Our leather maintenance program this year went extremely well. Your service was flexible,courteous,efficient, and of extremely good quality. Thank you. R.F.M. Administrator, General Services NY
Thank you for the excellent job in restoring the brown leather couch in my office. Although the couch is probably 25 years old with large blotches and stains which I thought would be irremovable, you returned to me a couch which is as new and as fresh as the day it was made.H.H Lawyer NY